Geologia Croatica is a scientific journal of the Croatian Geological Survey and the Croatian Geological Society, dealing with all aspects of Earth sciences, with emphasis on the Dinarides, the Adriatic/Mediterranean region, Pannonian Basin and/or karst issues. It is published three times per year in English and is widely distrubuted throughout the international scientific community.
Announcements
Article Processing Charges

The problematic financial situation lead us to introduce a 50 EUR publishing fee, i.e. article processing charge per paper (for paper up to 16 pages).

This fee will be charged for manuscripts submitted to the Journal from 05th February, 2015. Thank you for understanding and we hope it would not affect our cooperation.

Posted: 2015-02-05
Vol 68, No 3 (2015)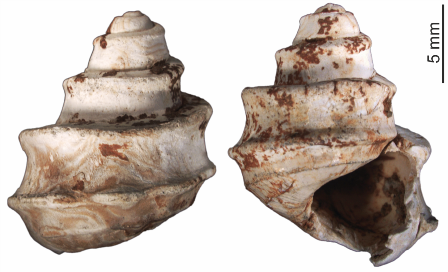 Viviparus hoernesi NEUMAYR, 1869, a Pliocene freshwater snail from Kravarsko in Central Croatia and a late Cernikian zonal marker of the Lake Slavonia - for more information see the paper by MANDIC et al. (this Vol.).
Photograph was made by O. Mandic at the Natural History Museum in Vienna, Austria, using Carl Zeiss Microscope SteREO Discovery V.20.
Geologia Croatica Online. Online ISSN 1333-4875
Other Geoscience e-Journals: