Geologia Croatica is a scientific journal of the Croatian Geological Survey and the Croatian Geological Society, dealing with all aspects of Earth sciences, with emphasis on the Dinarides, the Adriatic/Mediterranean region, Pannonian Basin and/or karst issues. It is published three times per year in English and is widely distrubuted throughout the international scientific community.
Announcements
Special Issue dedicated to the late professor Jurković

The Editorial Board has decided to dedicate the first issue of Geologia Croatica next year (vol. 69/1) to the late prof. Jurković commemorating his substantial contribution to many fields of geosciences.

Posted: 2015-05-22
More...
Vol 68, No 1 (2015)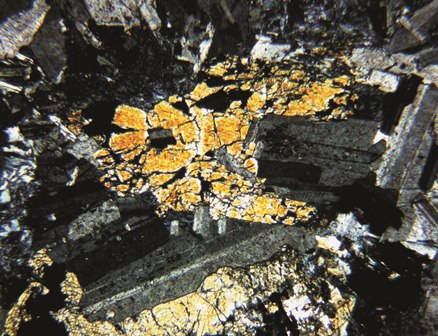 Microphotography of isotropic gabbro from the Kalnik Mt. ophiolite mélange in Northwestern Croatia; N+ - for more information see the paper by LUGOVIĆ et al. (this Volume). Photo by Da. Slovenec
Geologia Croatica Online. Online ISSN 1333-4875
Other Geoscience e-Journals: