Geologia Croatica is a scientific journal of the Croatian Geological Survey and the Croatian Geological Society, dealing with all aspects of Earth sciences, with emphasis on the Dinarides, the Adriatic/Mediterranean region, Pannonian Basin and/or karst issues. It is published three times per year in English and is widely distrubuted throughout the international scientific community.
Announcements
2014 Journal Citation Report

In 2014 JCR Science Edition Geologia Croatica received an impact factor of 0,702.

We have also received a 5-year impact factor of 0,734 for the first time.

Posted: 2015-06-18
More...
Vol 68, No 2 (2015)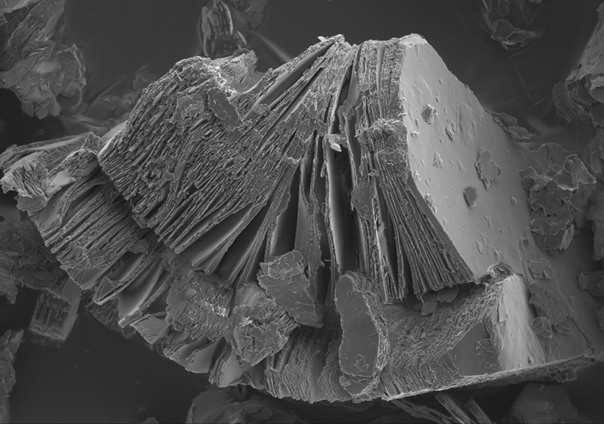 A "book-crystal" of kaolinite. FE-SEM microphotograph was taken by V. Bermanec at the Laboratory for electron microscopy and microanalysis of the University of Pretoria, the Republic of South Africa. For more imformation see the paper by Ivanić et al. (this Vol.)
Geologia Croatica Online. Online ISSN 1333-4875
Other Geoscience e-Journals: