Geologia Croatica is a scientific journal of the Croatian Geological Survey and the Croatian Geological Society, dealing with all aspects of Earth sciences, with emphasis on the Dinarides, the Adriatic/Mediterranean region, Pannonian Basin and/or karst issues. It is published three times per year in English and is widely distrubuted throughout the international scientific community.
Announcements
2014 Journal Citation Reports

In Journal Citation Reports for 2013, our journal has received an Impact factor of 0.500.
Posted: 2013-11-28
Vol 67, No 3 (2014)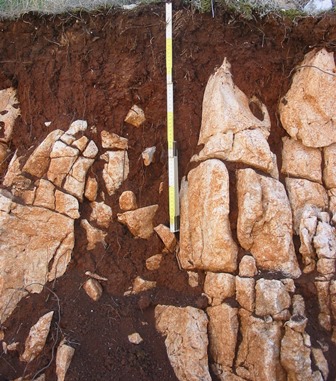 Cover: Shallow terra rossa formed on the top of bioclastic floatstone in Uzarići, Western Herzegovina in Bosnia and Herzegovina – for more information see the paper by DURN et al. (this Vol.). Photo by R. ĆORIĆ.
Geologia Croatica Online. Online ISSN 1333-4875
Other Geoscience e-Journals: