Geologia Croatica is an open access journal that welcomes original scientific papers dealing with diverse aspects of geology and geological engineering, the history of the Earth, and the physical changes that the Earth has undergone or it is undergoing. The Journal covers a wide spectrum of geology disciplines (palaeontology, stratigraphy, mineralogy, sedimentology, petrology, geochemistry, structural geology, karstology, hydrogeology and engineering geology) including pedogenesis, petroleum geology and environmental geology.
Papers especially concerning the Pannonian Basin, Dinarides, the Adriatic/Mediterranean region, as well as notes and reviews interesting to a wider audience (e.g. review papers, book reviews, and notes) are welcome.
2023-11-21
Dear readers,
from now on you get the news about Geologia Croatica on Twitter. Follow us at @GeologiaCro
2023-03-23
Dear readers,
we would like to announce that from now on, your published manuscripts can exceed 16 pages free of charge.
Vol 76 No 3 (2023)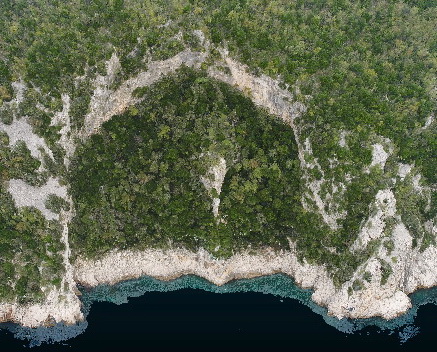 Gravitational collapse structure on Liburnian coast (Rijeka Bay). For more information see the paper BENAC et al. (this Vol.).
Published: 2023-10-16
View All Issues